CSB Autumn Bitesize Series with Cheng Yu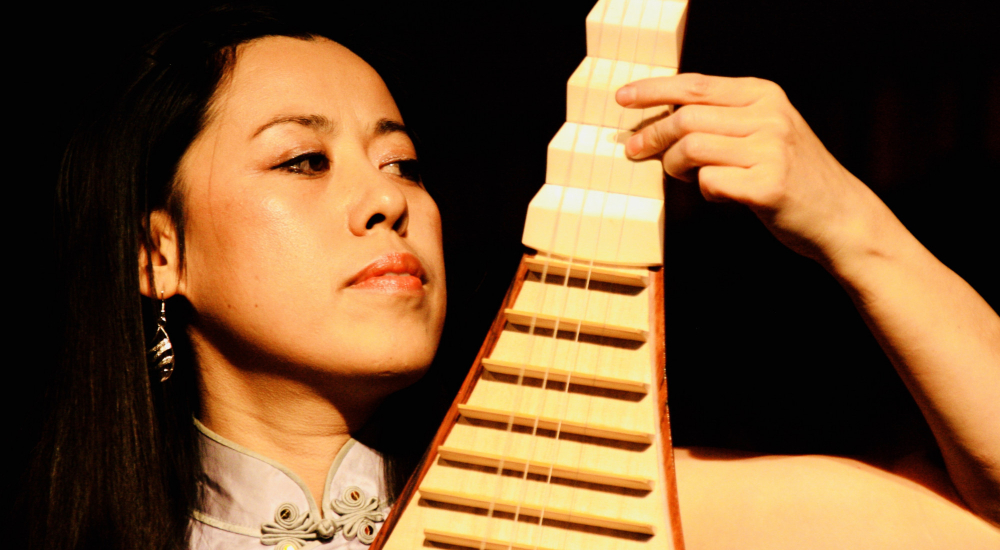 Sunday 14th November                 LiveStream Starts at 3pm
After a fun packed, post lockdown Summer of live events, CSB is excited be back with our Autumn Bitesize Series.  This Autumn we have a wonderful selection of music from around the world, in bite-sized, pre-recorded, live performances.  Get cosy on a Sunday afternoon and tune in to our livestreamed series, or listen later at your leisure.
Cheng Yu
Cheng Yu formerly a pipa soloist with China's National Orchestra, is a leading UK-based Chinese musician, and ethnomusicologist with an international reputation.  She is a virtuoso pipa (4-stringed lute) and guqin (7-stringed zither) player with Bmus (distinction, China), MMus and PhD (SOAS, Univ. of London) degrees. She is the co-founder of the UK Chinese Music Ensemble, the founder of the London Youlan Qin Society and the award-winning Silk String Quartet. She is based in London and teaches and researches at SOAS, University of London.
Cheng Yu regularly plays traditional and contemporary music, has given concerts in more than 40 countries and has published 12 CD albums and many articles on Chinese music. She has performed works by Tan Dun, Karl Jenkins, Judith Weir and Peter Wiegold, and played  with Lang Lang, Matthew Barley and Damon Alban. She is a recipient of funding from Arts Council England (4 times), Women in Music and the Arts and Humanities Research Council for projects such as her recreation of the 5-stringed pipa and its new music, and the First London International Guqin Festival (2018).  Since 2018, she has collaborated across genres at the China Now Festivals for 3 consecutive years such as the Guqin and Piano concert and music for digital AV (2021). In 2019, she played new works with the London Symphony Orchestra and was featured on the BBC Radio 3 'Late Junction' and Planet Music (2021). 
Since the onset of the pandemic Cheng Yu has been awarded further ACE grant funding and worked on various online and offline projects. These include many online Chinese music courses and a dozen international Zoom Yaji music gatherings involving artists from over 15 countries and it has shown on China's CCTV 4 in Feb 2021.  Cheng Yu has performed for HNS and Chinese communities for fundraising events.  She was one of only eight artists invited by WOMAD to feature in their live streamed "Silk Breeze" concert at the [email protected] Festival 2020 and 2021.  She performed the AiKama new composition with Indian musicians and the London Film Orchestra at LSO's  St. Luke's in June.  Her new CD album "The Dragon Chants" recorded with 1930's silk string guqin will be published under ARC in August 2021.   www.ukchinesemusic.com/cy.htm
Watch here:
CSB Page - https://www.facebook.com/celsancfest
Youtube - CSB Livestream - https://www.youtube.com/channel/UC1OBGLy2bwNMw-WPLadqRiA