Night Tales at 1000 Trades with Germa Adan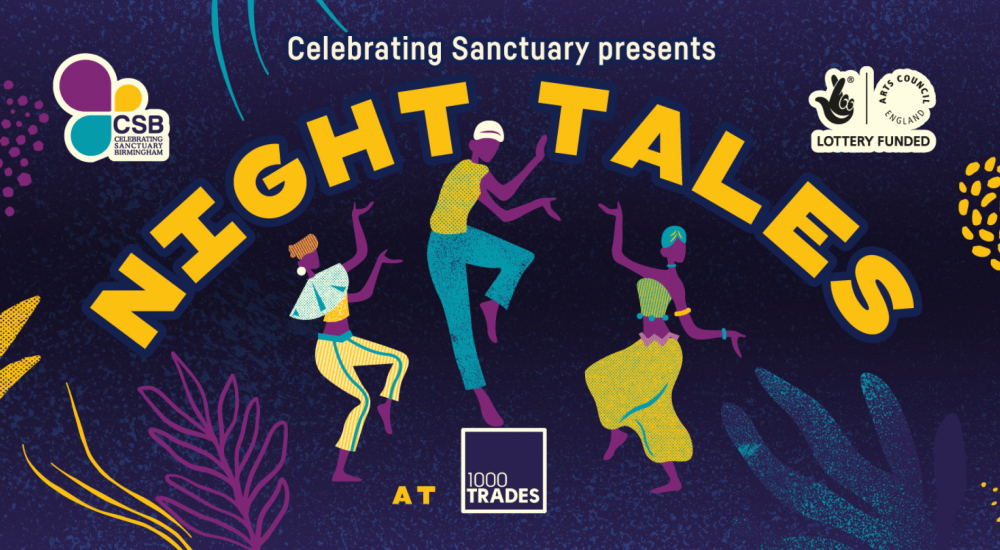 To launch our brand new series of events 'Night Tales' in partnership with 1000 Trades, we present to you Germa Adan and her band. Expect musical tales by night with delicate rhythms and harmonies from Haiti.
Germa Adan and band (Haiti)
A Haitian folk artist known for her ability to write and perform in the style of a storyteller with a strong undercurrent of social consciousness at the heart of her music. 
She writes and  performs a tapestry of ethereal vocal and stringed harmonies, influenced by the overlapping identity with cultures, especially so in the Haitian, American and British folk influences that colour her sound.   
Germa performs as a solo artist, and also collaborates with musicians and vocalists from many different backgrounds and genres.  'captivating and honest', Folkroom London'
.
Thursday 7th July
Doors 7.30pm
Entry £5
Tickets: Book Here
Hosted by Celebrating Sanctuary Birmingham in partnership with 1000 Trades. With special thanks to Arts Council England(ACE).