Lunchtime Concert at Symphony Hall with Niwel Tsumbu & Éamonn Cagney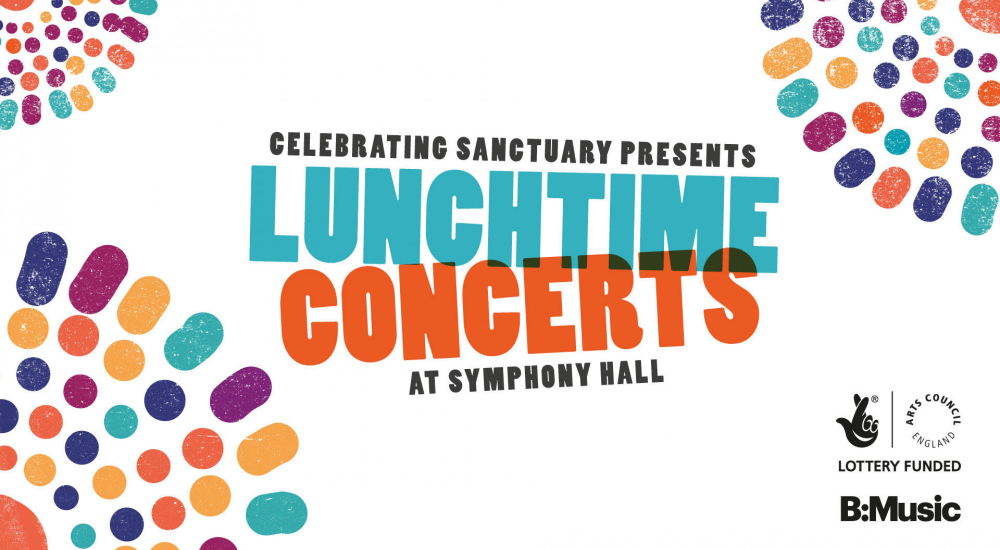 Continuing the celebrations for their 20th Anniversary Programme CSB has more amazing World Music artists, as part of the ongoing series of events in partnership with B:Music at Symphony Hall.  CSB will showcase a spectrum of local, national and international musicians, originating from around the world.
Thursday 20th October – 1pm
Niwel Tsumbu (DR Congo) & Éamonn Cagney (Ireland)
Niwel Tsumbu and Éamonn Cagney are known for their incredible musicianship and exciting performances.  Their 15 year collaboration has been described as "cutting edge cross cultural performance" "a spectacular and grove-laden show".  
Niwel Tsumbu - Virtuoso guitarist, composer, singer.  An engaging and innovative musician, hailed as "an exceptional guitar player", Niwel has collaborated with many celebrated musicians such as: Sinéad O'Connor, Baaba Maal, Richard Bona and Nigel Kennedy to name a but a few.
Éamonn Cagney - Percussionist, composer, performer.  Established as one of Ireland's premiere musicians, leading his own groups Treelan and RITHIM.  With a deep knowledge of World Music, Jazz, Irish Traditional, and other styles, he has performed worldwide for over 20 years.
Celebrating Sanctuary is supported by Arts Council England
Celebrating Sanctuary Birmingham (CSB) is a diverse music and arts organisation with a mission to support, promote and develop artists from refugee and migrant backgrounds.
"2022 is the 20th Anniversary of CSB and to mark the occasion we've launched a year long program called We Are Birmingham 2022, where we'll reflect on and showcase 20 years of diversity and culture in Birmingham's Music and Arts Scene."
To find out more about We Are Birmingham 2022 please click here